PRP Therapy
Platelet-rich Plasma Injections for knee, ankle, and foot arthritis
Not all Achilles ruptures require surgery.
Some patients do well with casting and Platelet Rich Plasma injections.
One important fact about this process is that it works best when we get the patient early in the rupture, when the tendon has not retracted up the leg.

What is PRP?

Platelet-rich plasma or PRP is blood plasma that has been enriched with platelets. It helps stimulate healing of bone and soft tissue.
What are platelets?
Platelets are cells in the blood that help form clots to stop bleeding.
Why inject PRP on the injured site?
When platelet-rich plasma is injected, it helps stimulate the body's natural healing of injuries. This is not only to relieve symptoms but also to promote actual healing. This may reduce the need for medications and even surgery. PRP injections have been used to treat ligament injuries, tendon injuries (Achilles tendon), cartilage and bone injuries, as well as arthritis.
Arthritis is inflammation of one or more of your joints. It can cause pain and stiffness in any joint in the body, and is common in the small joints of the foot and ankle.
If you have foot arthritis, pain and swelling can become more frequent as the disease progresses. Eventually you will probably feel pain most of the time, even when you are not active.
The growth factors stimulate the cells of Achilles tendon to produce new collagen and effect repair. PRP Stem Cell treatment is an alternative treatment for Achilles tendonitis / tears. PRP contains cells called platelets and a concentrated liquid, which contains a number of chemicals or growth factors that our body uses to regenerate itself, and if successful, generally results in long-lasting relief, thus avoiding surgery.
What happens during PRP Therapy?
A small amount of the patient's own blood is drawn and spun at high speed to get a concentrated amount of platelets. This liquid is then injected to around the area of the injury being treated. The PRP at this stage contains up to five times the concentration of growth factors compared to normal human blood. This may involve a single injection or a series of PRP injections as per doctor evaluation.
Autologous Platelet Gel:
is safe
is non-toxic to tissue
is autologous
is easily prepared
is readily available
is cost effective
promotes a firm seal in minutes
is reabsorbed by the body in days to a few short weeks
promotes local tissue growth and repair
Platelet Rich Plasma used to heal Achilles tendon rupture without surgery. Full ruptures of the Achilles tendon can be helped with PRP injections done in the office. See results of a new tendon formation in as little as 2 weeks.
Platelet Gel helps to decrease the time your body spends in the inflammatory phase of healing as well as provide a concentrated source of healing cells.

This video shows Dr. Kevin Lam interviewing a patient less than 4 weeks after a full Achilles tendon rupture.


Casting for 6-8 weeks, then a boot and therapy for another 4 weeks is the typical protocol. PRP injection done at day 0 and week #2 or 3.
10cc of blood is drawn in the office then centrifuged to obtain concentrated platelet concentrated plasma. This is then injected into the Achilles tendon rupture site.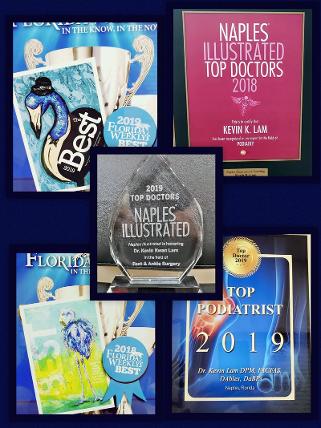 Sports injuries are very common. Everyone, not only professional athletes can be at risk for a bone fracture. These injuries often happen when too much force is applied to the bone, usually during a fall or an accident. The result is either a partial or completely broken bone. The treatment for bone fractures often involves immobilization with a cast, splint, or even traction to help in healing. The goal is to put the bones back into place and prevent them from moving until they heal.


WHAT ARE THE BENEFITS OF PRP THERAPY?

Platelet-rich plasma (PRP) is used to speed up the natural healing and the regenerative process by delivering increased concentrations of autologous platelets. It can also reduce the risk of re-injury by strengthening the damaged tissue, it can decrease the recovery time following an injury.

HOW DOES PRP THERAPY WORK?
To speed up healing, the injury site is treated with the PRP preparation. The plasma infused with a high concentration of platelets is derived from the patient's own whole blood. It has been used to treat tendon, ligament, cartilage and bone injuries, as well as arthritis. Around the foot and ankle PRP is used for treatment of tendon and ligament injuries such as plantar fasciitis, Achilles tendon and ankle ligament injuries.