If you are into sports, whether professionally or just for the fun of it, it is important to know that getting injured while on the game is inevitable. According to statistics, about 2.5 million Americans experience sports related injuries and are generally managed thru surgery. But is surgery the only way to address sports injures?
Pat Borders has played baseball most of his life which put a toll on his knees. "I like to run. I like to sprint and it was impossible to sprint with the pain in both of my knees," he says. The World Series MVP is currently busy managing a team and surgery is not an option.
So Pat tried a more conservative way to treat his knee pain. A combination of platelet-rich plasma and collected stem cells were injected directly into his knees. Platelet-rich plasma therapy involves collecting platelets from his own blood. Blood was first extracted via syringe and then placed in a centrifuge to separate the other blood cells from the platelets.

Don't have knee replacement until you know about this option. Stem cell therapy for your knees in Naples Florida can help regenerate, reinvigorate your joints.
Stem cells were collected from Pat's adipose tissues. The collected specimen were also centrifuged to separate the fat cells from the stem cells. The stem cells and Platelet rich plasma were then injected to the affect knee.
"I noticed for the first time, I got out and I'm going 'wow', there's no pain at all in my left knee. My right knee, which was the worse one, I don't feel a whole lot there. It was a fun day," Borders said.
Stem cell and platelet-rich plasma treatments are part of a new and innovative field of medicine called regenerative medicine. The treatment wakes up dormant stem cells, regenerating aged cells into new ones. Platelets release healing factors to utilize the body's own healing properties. Both effectively and safely treat acute and chronic or degenerative injuries.

What is Stem Cell Treatment?
Stem cell therapy is the use of healthy stem cells to prevent or treat a disease or a condition. Stem cell treatment takes advantage of the body's ability to repair itself. The amniotic stem cells can jump-start the healing process by creating the cells the damaged tissues need.
What is Platelet Rich Plasma (PRP) Therapy?
Platelet-rich plasma or PRP is used to speed up the natural healing and the regenerative process by delivering increased concentrations of autologous platelets. PRP treatment can also reduce the risk of re-injury by strengthening the damaged tissue, it can decrease the recovery time following an injury.

For more information on platelet rich plasma therapy and stem cell therapy, visit topstemcell.com or call 239 430 3668
What is amniotic stem cell therapy?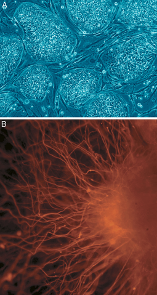 Stem cells hold the promise of treatments and cures for many diseases and conditions that affect millions of people.

Fortunate to have Dr. Kevin Lam

"I consider myself fortunate to have Dr. Kevin Lam as my physician, I was about to lose all hope and sign up for surgery until my father, a local hospital executive mentioned your method. I traveled from N.C. to see Dr. Lam and I am glad I did."

D.A. North Carolina