Self Service # (239) 420-7170
Fax: 239 692 9436
Brennan Building
730 Goodlette Road, suite 102
Naples, FL 34102

Stem Cell - PRP Therapy for my knee arthritis
I suffered from debilitating knee arthritis for years and had stopped all jogging and was barely able to even walk a block around my neighborhood without excruciating pain occurring. A doctor had given me a series of cortisone shots but the pain kept on returning. I then read about Dr. Kevin Lam and his stem cell - PRP therapy. After the first injection, I was walking five blocks. On the third injection, ALL the pain is gone and I am back to jogging again!

S. Cuddy, FL




Back to cycling on weekends
I heard about Dr. Kevin Lam from a friend's sister around four months ago but I did not really think about it until the pain on my knees started to get worse. I was constantly on anti-inflammatory pills, went from doctor to doctor. So I finally went for stem cell injection at TopStemCell. I have never felt so much better, I was able to do more work, and I was finally off the meds. The stem cell treatments are worth it. Back to cycling on weekends!

Jeff M., Naples



THANK YOU, THANK YOU, THANK YOU!

My foot is wonderful and my husband and I danced for 2 hours solid rock and roll at my 50th HS reunion this past Saturday night. No pain, no limping the next day!
We are in lovely and cooler Vermont and thinking of you and my now dancable foot.
My brother Gary says hi. He also knows about foot pain and the joy of being fixed by your skilled hands.
See you at my next appointment.
Elaine
Sarasota

Excellent care

Many thanks for your excellent care, professionalism and the smile from the staff at the FAMILY FOOT & LEG CENTER.
Dr. Pierini, M.D.

PT Team the best in Naples, Florida
Your physical therapy team is the best in Naples! They work together so well giving the patient the best care possible. Thank you again.
M. Tayleiv

Shockwave Therapy ESWT for plantar fascia and Achilles area

I am very pleased and impressed so far with the lessening of my pain in my plantar fascia and Achilles area from the shock wave therapy. A much deeper relief than all the cortisone injections that I have received in the past. I just read yesterday, on a web site, that I should not be taking anti inflammatory medication in order to facilitate the best outcome. I discontinued the ibuprofen that I take, for my degenerative disk disease, and will substitute Tylenol, for now. My nerve pain in the left foot, from the anesthesia, is also slowly improving. I cut the toe out of a pair of wool socks, triple rolled them and use them at night, over my heels and ankles. This has protected the nerve from bumps and keeps the area warmer, feels great and seems to facilitating over all recovery. Backed off the B vitamins, as the niacin was burning me up. The custom orthotics with my new roll bar New Balance shoes are outstanding, I cannot say enough. As a Fire Fighter my plantar faciitis and Achilles tendinitis was so debilitating that I was afraid that I may not make it to retirement, but that has all changed.
Thanks Dr Kevin Lam, see you on the 24th for my follow up.
Daniel Eidem

Enormous difference in my life
You have all made an enormous difference in my life and it is difficult to express how much you all mean to me.

Your kindness, patience, compassion, and dedication to healing all your patients is evident. Your professionalism is beyond compare and your office is the only doctor's office I look forward to going to.

Please take care of each other with as much devotion as you showed me.

A happy, healthy new year to you.

All my love,
Joyce S.




Fortunate to have Dr. Kevin Lam
"I consider myself fortunate to have Dr. Kevin Lam as my physician, I was about to lose all hope and sign up for surgery until my father, a local hospital executive mentioned your method. I traveled from N.C. to see Dr. Lam and I am glad I did."

D.A. North Carolina






Tremendous difference in my feet and legs
"Your treatment and therapy have made a tremendous difference in my feet and legs, finally able to go for that 10 mile run without pain."

Lynn M., Naples, FL





Success of getting me back to running
"You have been an amazing doctor in helping me get relief from my neuroma that grew back. Also, the shock wave therapy in conjunction with the RF ablation has helped the neuroma to shrink to almost nothing. I currently don't have any pain. .... I want to thank you for all of work and the success of getting me back to running short distance and I hope to be running longer distance by the fall. Thank you for all of your support over the past several months."

Warmest Regards,
Patient Ft Myers, FL






You are a gift to all your patients
I appreciate all the care you have done for me for so many years and I'm so glad that you have taken care of my mom as well. May your business increase and may good things come your way, as you are a gift to all your patients who really need you.
Thanks!
You're the Best,

Sincerely,
Sharon S., Naples


WHAT IS
stem cell therapy?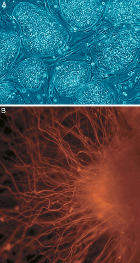 Stem cells hold the promise of treatments and cures for many diseases and conditions that affect millions of people.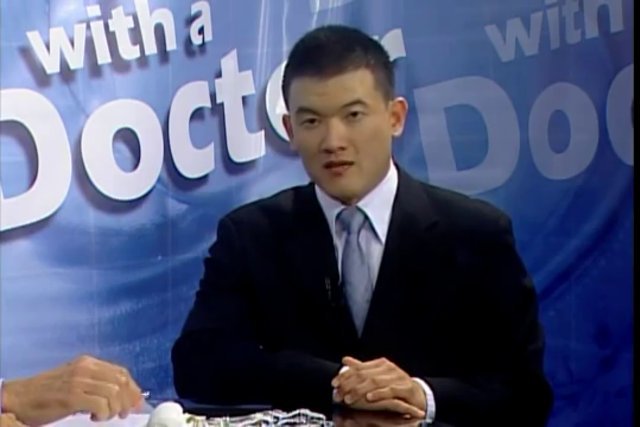 Platelet-rich plasma or PRP is blood plasma that has been enriched with platelets. It helps stimulate healing of bone and soft tissue.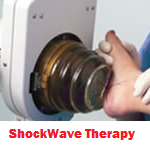 Extracorporeal Shock Wave Therapy or ESWT is a revolutionary technology that uses shockwaves to treat chronic, painful conditions such as chronic heel pain and Achilles pain.