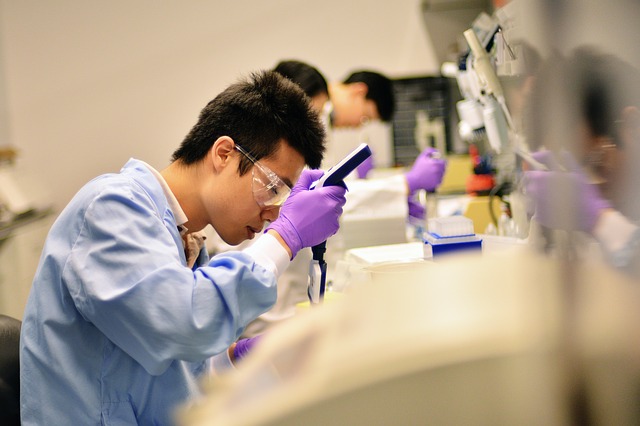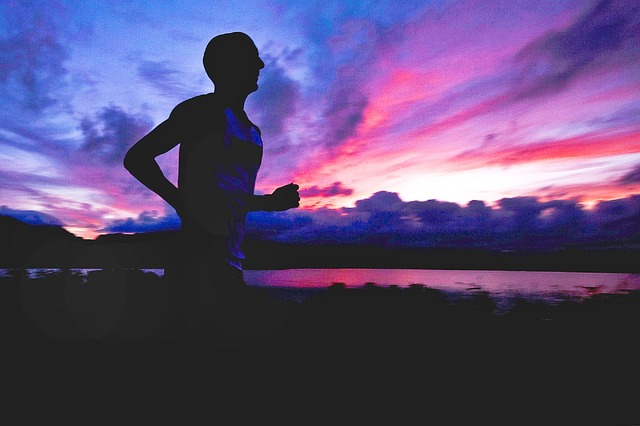 Stem Cell Injections for Knee, Ankle Arthritis, Tendonitis, Hips, Elbows, Wrist, Hand, & More
Non-responders to conventional therapies should consider a stem cell approach before using long-term steroidal, non-steroidal treatments, and/or surgery.
At the Regenerative Center of Naples, the latest in cutting edge treatments such as amniotic stem cell injections may be used to successfully treat patients with degenerative arthritis, osteoarthritis, tendonitis, and more.
Dr. Lam discusses stem cell and injects self for healing

What is stem cell therapy?
Stem cell therapy is the use of healthy stem cells to prevent or treat a disease or a condition.

What are stem cells?
Stem cells are the fundamental cells living in the human body. Their most amazing feature is that they can become many types of cell, from skin cells to muscle, from bone to cartilage. Today, stem cells are of great interest with clinical applications.
We have TWO stem cell treatment options to give you the active lifestyle that you seek. First is by u
sing natural amniotic tissue derived stem cells, which are cells found in amniotic fluid that can be transformed into a more versatile state similar to embryonic stem cells. We also use bone marrow aspirate stem cells by using the
Marrow Cellution™ System
in order to harvest high quality progenitor cells.
What is amniotic stem cell injection?
For clarification, amniotic stem cells that we use are derived from the amniotic sac -- not an embryo. While most people may have ethical concerns about embryonic stem cell therapy, most everyone agrees that the use of amniotic stem cell therapy raises no ethical or moral questions. Harvesting amniotic stem cells is a highly regulated procedure to help ensure the health and safety of the donors and recipients.
How does amniotic stem cell therapy work?
Stem cell treatment takes advantage of the body's ability to repair itself. The amniotic stem cells can jump-start the healing process by creating the cells the damaged tissues need.
What benefits does amniotic stem cell treatment offer?
Amniotic stem cell therapy is very safe and effective.

Amniotic stem cells rely on naturally occurring anti-inflammatory agents and contain NO STEROIDS.

Amniotic stem cells help lubricate the cartilage since they contain hyaluronic acid (a natural lubricant of the joint)

Amniotic stem cells contain growth factors which stimulate tissue growth.

There is no risk of patient rejection with amniotic stem cells.

Amniotic fluid is a highly concentrated source of stem cells. This makes it preferable over embryonic stem cells and the patient's own stem cells (from fat or bone marrow).

Osteoarthritis, ligament, and tendon injuries are very common problems.
Stem cell therapy for knee, feet, ankles, hips, elbows, wrist, hand, etc.
is a non-surgical alternative for those who suffer from pain.
Surgeries can be painful and require an extended rehabilitation time. Regenerative medicine procedures such as stem cell therapy allow the body to heal itself by providing building blocks known as stem cells that stimulate the body's natural healing processes to work.
What is Marrow Cellution?
MARROW CELLUTION™
uses its patent pending technology to harvest high quality stem and progenitor cells from various levels within the marrow space, while limiting peripheral blood contamination.
The patent pending Bone Marrow Harvesting Systems overcome the limitations of a traditional bone marrow needle by allowing the user to aspirate in a measured and controlled manner over a large geography inside the marrow space, while restricting peripheral blood infiltration. The result is a bone marrow harvest that is rich in key stem and progenitor cells that may be used in a range of regenerative therapies such as Regenerative Injection Therapy (RIT).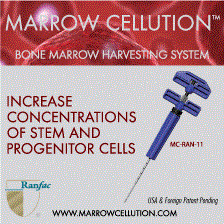 TRADITIONAL NEEDLES produce excess peripheral blood contamination, diminishing cellular yield; thereby requiring additional manipulation steps to achieve the cellular demand necessary for most clinical indications.

MARROW CELLUTION™ uses its patent pending technology to harvest high quality stem and progenitor cells from various levels within the marrow space, while limiting peripheral blood contamination.
Stem Cell on Bilateral Knees

Top stem cells used for bilateral knee pain. Right knee after failed meniscectomy.
Avoid Knee Surgery with Stem Cell Therapy
Combined stem cells from Amniotic tissue and his own from the tibia, harvested and injected the same day. Procedure takes 15 minutes total. Pain relief almost instantaneous.
Get your life back.
Stem Cell Therapy for Knee Arthritis

Don't have knee replacement until you know about this option. Stem cell therapy for your knees in Naples Florida can help regenerate, reinvigorate your joints. #stemcell #kneearthritis #regenerativemedicine #topdoctor awards. www.topstemcell.com
Knee Arthritis Treated with Stem Cells
Stem cell therapy clinic in naples, Florida. Saving joints and tendons without risks of surgery.
Stem Cell Treatment and Toe Arthritis

Stem cell treatment for first toe arthritis. Stem cells have come a long way and doctors are just catching onto this. Proof is in the patient outcome. Stem cell treatment for tendon and joint problems.

Stem Cell Uses in Achilles Rupture
Stem Cell Injection Saves the Knee
Stem Cell for Jujitsu Knee injury
Had surgery on the right knee, not feeling right, but the left knee suffered same fate but rather try conservative care. PRP, stem cell with amniotic injection and Gel injection to help rejuvenate the joint.

Stem Cell - PRP Therapy for my knee arthritis
I suffered from debilitating knee arthritis for years and had stopped all jogging and was barely able to even walk a block around my neighborhood without excruciating pain occurring. A doctor had given me a series of cortisone shots but the pain kept on returning. I then read about Dr. Kevin Lam and his stem cell - PRP therapy. After the first injection, I was walking five blocks. On the third injection, ALL the pain is gone and I am back to jogging! -S.Cuddy, FL

Finally cycling again on weekends
I heard about Dr. Kevin Lam from a friend's sister around four months ago but I did not really think about it until the pain on my knees started to get worse. I was constantly on anti-inflammatory pills, went from doctor to doctor. So I finally went for stem cell injection at TopStemCell. I have never felt so much better, I was able to do more work, and I was finally off the meds. The best part was that the procedure was very quick and I felt no pain during the treatments. Truly, the stem cell treatments are worth it. Back to cycling on weekends!
Jeff M., Naples

I am back to playing tennis!
Dr. Lam has given me stem cell therapy with PRP injections for chronic pain in my elbow and forearm. I was initially skeptical but now I must say I am glad I went through the treatments. My pain was significantly reduced right after the first visit. It was fast and painless. After the series of injections, I am now back to playing tennis! Thanks! Sincerely,
Sharon S., Naples

Joining my golf buddies soon
I've been suffering from knee pain for over six months and probably have tried all treatments but nothing really helped. One podiatrist (which I won't name here) wanted to do surgery to fix my knee, with only 50/50 chance of recovery. Well, good thing I heard about Dr. Kevin Lam's amniotic stem cell therapy, which delivered amazing results! I cannot believe that I almost had the surgery suggested by my previous doc. I am now about 80-90% better and I am looking forward to join my golf buddies in a few weeks. I give Dr. Lam my highest recommendation. If you are suffering from endless knee pain, give stem cell therapy a try before going under the knife.
Thank you, thank you, thank you! - Gary R., Naples, FL

Stem Cell Treatment for Achilles tendon strain
I am 52 years old and I absolutely love playing pickleball. But after a very painful and lenghty Achilles tendon strain, I just had to give it up. The injury started when I had a sudden snapping pain in the back of my leg. I was not able to walk and had to get immediate medical attention. But after treatment and therapy, I still was not pain-free. I then decided to go for the stem cell therapy at FFLC in Naples, as I heard numerous positive feedbacks on their stem cell treatments. My recovery was almost instant and before I knew it, I was playing again at East Naples Community Park.
Bob M.