LOW-ENERGY AND HIGH-ENERGY ESWT
ESWT or Extracorporeal Shock Wave Therapy was used initially for treating kidney, urinary and gallbladder stones. Today, ESWT is being used to treat various musculoskeletal conditions like plantar fasciitis, Achilles tendinitis, fresh bone fractures and even for faster wound healing. ESWT is commonly used for treating chronic sports injuries like patellar tendinopathy (jumper's) knee, tennis and golfers elbow.

In the US, ESWT has been approved since 2000 by the FDA. ESWT is a unique treatment modality, as it is one of the few technologies in the field of medicine that can trigger the healing process of non-healing or chronic injuries by moving them back to the acute phase of healing.
ESWT uses shock waves to treat injuries. These shockwaves stimulate the growth of new blood vessels (angiogenesis) and nerves (neurogenesis), due to minute injuries or microtrauma introduced by the shockwaves; hence, promoting inflammation and stimulation of wound healing.
Types of ESWT
High-Energy ESWT
This is the use of high energy shockwaves, inflicting more micro injures into the affected site. Due to this, the area needs to be anesthetized to complete the procedure. Treatment lasts for 15 to 20 minutes. The advantage of using High-Energy ESWT over Low-Energy ESWT is that the treatment is only done once. Only on rare occasions a second treatment is needed.
Low-Energy ESWT
This procedure uses low energy shockwaves and not much micro injuries are introduced into the affected site; hence, much more sessions are needed to gain positive results. Five sessions are required at a 4 to 7 day interval. An advantage to Low-Energy ESWT is it does not cause much pain, no anesthesia is needed, since it desensitizes the area of treatment. The initial phase of the treatment can be uncomfortable and about 1% of patients require anesthetization.
Stump neuromas are prevalent about 50% of the time with surgical removal of the neuroma. Sometimes this could be more painful than the original neuroma itself. Patients who have had neuroma surgery and failed, which are 50% of patients would benefit from Radiofrequency ablation at the Family Foot and Leg Center in Naples, FL. www.NaplesPodiatrist.com
#swfl
#topdoc
#naplesfl
#neuromapain
Radiofrequency ablation is a great alternative to stubborn neuromas not responsive to injections, antiinflammatories, physical therapy and orthotics therapy. NO side effects noted from this procedure as the nerve is heated at 90C for 90 seconds x 2. Patients are treated once, then again one month after. Physical therapy after is mandatory as well as topical medication to help with the condition. Shockwave therapy can also add to benefit of none operative neuroma cures. We have a video of that also.
Family Foot & Leg Center
Brennan Building
730 Goodlette Road, suite 102
Naples, FL 34102
Phone: (239) 430-3668 (FOOT)
Fax: (239) 692-9436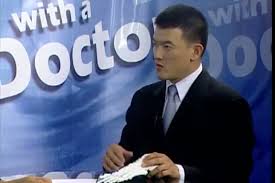 Extracorporeal Shock Wave Therapy (or ESWT) is a revolutionary technology that uses shockwaves to treat chronic, painful conditions of the musculoskeletal system.